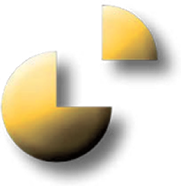 Your Gateway to the Dutch Institutional Market
Steven Bayly, Head of Sales Northern Europe, BlueBay
Hanneke Veringa, Head of Investment Management, AXA Investment Managers
Niall Murphy, Senior Vice President Europe, Kleinwort Benson
Sebastian Vargas, Business Development Manager, Eaton Vance Investment Managers
Thierry Vaissade, Head of institutional Sales BENELUX, HSBC Global Asset Management (France)
Mark Bakker, Achmea Investment Management
Feike Goudsmit, Head of Institutional Business Benelux, Capital Group
Prosper van Zanten, Head of Benelux Distribution, Columbia Threadneedle
Director of a Corporate pension plan
Roland van den Brink, Director TrigNum, former managing director investments PME
Leon Heemskerk, Managing Director Perpetuum Participaties
Director of a large industry-wide pension plan
Arnoud Ringelberg, Implementation Consultant in Pensions for a Top 5 Dutch Pension Fund
Next section
Your Indispensable Guide to the Institutional Market
Why this institutional portal? 
DutchInvestor.com, your Gateway to the Dutch Institutional Market.
The Dutch institutional market is huge, sophisticated, competitive and complex. DutchInvestor.com makes it transparant. It is built to support your efforts to anticipate on challenges the market poses. The analytics enhances research and marketing efforts.
The portal makes professionals better prepared when seeing prospects and clients. Hence it can give you a competitive edge. The portal is an independent database of institutional parties, sharing detailed information about profiles, peergroup analysis, costs, selections, mandates, network and marketstructures.
The portal combines market intelligence for analysts. It holds a network of keystaff for sales professionals, including an overview of names, positions, addresses and emailaddresses. It is a dynamic database, constantly updated.
The portal works on annual subscriptions. Part of it is open to all, essentials are only open to subscribers.
DutchInvestor.com is an institutional database, bringing together profiles of institutional players, products, services and market developments. The platform is a solution to specific market intelligence topics as it provides the workability institutional parties require. You can combine your questions with our answers to a wide range of topics to make it a customized assessment.                                  
 
 
Next section
An Integrated Platform
The foldout menu in PORTAL of the navigationbar gives an overview of the platform. It encompasses 5 main modules and 20 sub-modules. The modules are kept up-to-date; only approved data are used, independent and trustworthy. 
1. DATABASE provides 11 submodules. Asset Managers module holds qualified and committed parties. The templates give a full overview of Portfolio Profiles, Mandates, Key Staff, Research, etc.  Pension Funds module gives Portfolio Profiles, Financial Development, Peer Group Analyses, Cost Comparisons, Business Analysis, Staff, Fund Documentation, and so much more.  
2. BUSINESS DEVELOPMENT: Network module contains an extensive database of peer executives and key decision makers, relevant business contacts and cross-relationships. Mandates offers a specification of the existing mandates of marketparties. Longlists provides an overview of asset managers and pension plans according to your selection. It could be used as a start of a Beauty Parade.
3. RESEARCH provides Statistics, Trends and Structures regarding Asset Management, Pensions and Supervision, Performances, Distribution of funds, Asset Mix, Funding Ratios and Assets under Management.
4. ARTICLES provides DutchInvestorViews, the emagazine for the universe of DutchInvestor to over 3000 institutional addresses. Library provides articles on subject.
5. SURVEYS provides an overview of surveys and articles.
Next section